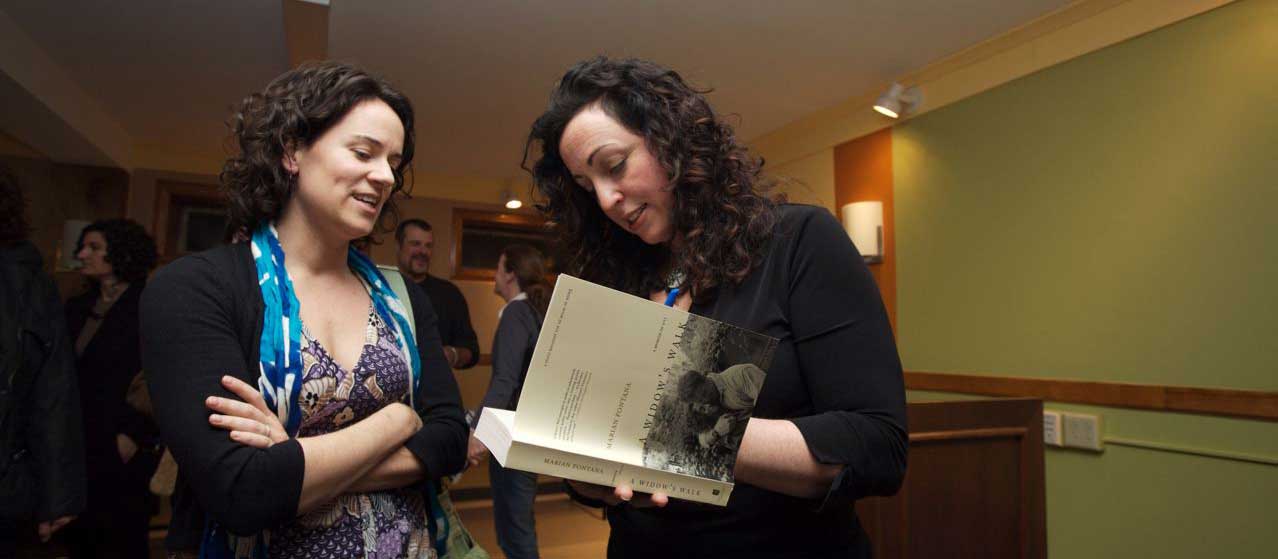 From A Widow's Walk
"On September 11, I dropped my son off at his second full day of kindergarten. The sky was so blue it looked as if it had been ironed. I crossed the street, ordered coffee and sat to wait for my husband to meet me. It was our eighth wedding anniversary and Dave and I were about to begin a new chapter in our seventeen years together. Sipping coffee, I watched as a line of thick black smoke crept across the sky from Manhattan, oblivious to the fact that my life was about to change forever."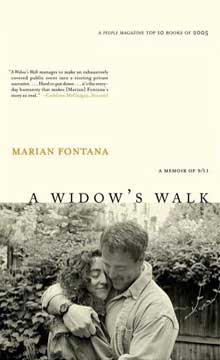 About Marian Fontana
On September 11, 2001, Marian Fontana lost her husband, Dave, a firefighter from the elite Squad 1 in Brooklyn, in the World Trade Center attack. A Widow's Walk begins that fateful morning, when Marian, a playwright and comedienne, became a widow, a single mother, and an unlikely activist.Two weeks after 9/11, the city attempted to close Squad 1, which had suffered the loss of twelve men. Known for her feisty spirit and passionate loyalty, Marian, who was still reeling from her profound loss, began to mobilize the neighborhood to keep the firehouse open. From this unlikely platform the 9/11 Families Association grew. Over the next twelve months, Marian struggled with the tragedy's endless ripple effects, from the minute and deeply personal—she wonders who will play Star Wars with her son Aidan and carry him on his shoulders; to the collective: she works to get families and widows necessary information about the recovery effort, and attends private meetings with Governor Pataki, Mayor Giuliani, Senator Clinton, and Mayor Bloomberg.
Through it all, Marian's irrepressible humor is her best armor, and evidence of her buoyant strength. Written with great heart and humanity, A Widow's Walk is a timely opportunity for remembrance and a timeless testament to love's loss and the resilience of the human spirit.
Appears In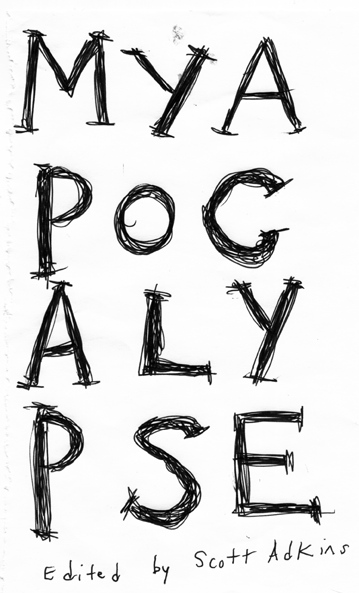 Excerpt from My Apocalypse
And Then We Die
by Marian Fontana
The word apocalypse immediately evokes in me Hollywoodesque images of the end of days or a sixteen year old at Comic-con. It seems to be the obsession of extremely religious people or extremely negative people, neither of whom I can relate In fact, I like to think of myself as a positive person, someone who sees the glass half full instead of so empty it explodes into millions of chards, setting off a cataclysmic domino effect that ends mankind. It's just who I am.